About Concept Heating & Renewables Ltd
Harnessing Energy, Creating Comfort

We take our business and our customer's projects seriously, which is why we have partnered companies that can offer bespoke design, integrated packages and industry leading energy-saving products.
Our reputation has been built on twenty year's success as professional heat source installation engineers and we have achieved this through our commitment to continued professional development. We are qualified renewables installers, holding industry-recognised certifications in heat pumps (ground source, air source and exhaust air) and solar thermal systems, as well as manufacturer 'approved' status in underfloor heating and the installation of energy-efficient boilers.
What's more, we are one of the first professional installation company's in the South East to be accepted onto the BRE's Microgeneration Scheme (MCS). This is particularly relevant if you are considering solar or ground/air source heat pumps as you will need to use an approved MCS installer's unique certification number to claim Government grants under the Low Carbon Buildings Programme – we can help you do this. 
Not only does our experience ensure that each system is installed right, first time, but this level of expertise also means we are able to maximise system efficiencies for each and every one of our customers – something we take great pride in.
Consultative Approach
We understand what it takes to make a project a success, which is why we meet with all of our customers to investigate your lifestyle needs, the size of your property, number of occupants, energy source, build type, construction method, time schedules and budgets, as this will help Enterprise Underfloor & Renewables recommend the very best heating solution.
We appreciate that no two projects are ever the same, which is why tailor systems to satisfy your particular requirements.
[ back to top ]
Project Compatibility
If you are an existing property owner wishing to improve the energy-efficiency of your home through the integration of 'green' technology, we can talk to you about how low-carbon systems can be integrated with minimal disruption, whilst maximising benefit to the end-user.
If you are a self-builder embarking on your first new-build project and are trying to make sense of all of the technical 'jargon' concerning energy-efficient heat source solutions, let us put it into layman's terms so you can make an informed choice.
For Public house builders, we are able to offer advice though our industry Partners, on SAP calculations and the Code for Sustainable Homes – again offering bespoke, integrated solutions to achieve your goals.
And for Private house builders, we can offer advice on how to integrate energy-saving technologies, into a whole host of floor constructions, without impacting on overall build schedules. 
[ back to top ]
Design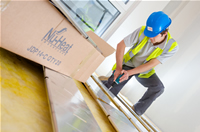 We are able to offer a bespoke design and supply solution for projects through our affiliation with industry experts, Nu-Heat.
Nu-Heat is one of the most well-respected and experienced underfloor heating and renewables firms in the UK and the heating firm takes care of all of the complicated heat loss calculations associated with designing warm water underfloor and renewables heat source packages to ensure correct system design.
Nu-Heat also offers comprehensive product guarantees for all of their products, assuring homeowners, public and private housebuilders that support, should you need it, will be offered now and in the future.
[ back to top ]
Concept - What you get
Comprehensive renewables feasibility survey
Bespoke design via our Partner companies
Full project support
Access to in-house expertise
Fully qualified and MCS approved installers
Product guarantees
Detailed quotation
Professional workmanship
Industry leading products
[ back to top ]