Rod Mumford
Harnessing Energy, Creating Comfort

Archers Farm, Sudbury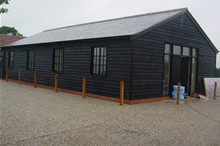 Concept installed warm water underfloor heating into a barn conversion and four-bedroom house on behalf of builder, Rod Mumford.
'From the outset, I knew the team at Concept would do a good job. They came across as very knowledgeable and were able to explain the products and the installation process in a very concise and detailed way, which was reassuring.'
'They were only too happy to answer any queries I had about the system and, once installed, took the time to make sure I knew how to operate it so I could show end-users how to maximise efficiencies. It's this attention to detail and customer care that makes it so easy to recommend their service.'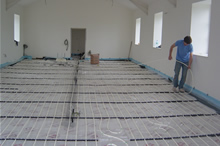 'Concept worked very well with all of the other trades on-site and arrived when they said they would – meaning there were no delays and the project remained on schedule. The back-up service they offer is brilliant and the feedback from end-users is very positive – testament not only to a first-class installation, but an example of how seriously they take their business.'
'Although we only integrated underfloor heating, I am sure Concept approach every aspect of their business the same way – in a totally professional and detailed manner.'
"Concept is an extremely efficient, knowledgeable heating firm and I would not hesitate to recommend them"